Pipeline Pigs, Pikotek Gaskets, Foam Pigs and more

Pipeline pigs are critical in maintaining and optimizing the functionality and lifespan of your pipelines. The efficiency of your pipeline efforts will depend on selecting the correct pipeline pigs for the intended purpose. Every pipeline is different and it is therefore important to get the best information and the correct pipeline pigs and pipeline maintenance products from your number one source - Drinkwater Products.
At Drinkwater Products, we supply quality and cost effective pipeline pigs, foam pigs, pig tracking equipment and other pig accessories. Drinkwater Products not only specializes in pipeline pigging, but we also offer a variety of corrosion and pipeline maintenance products from leading manufacturers including Pikotek gaskets (i.e. VCS kits & VCFS kits), Trenton wax tape and Argus pigging valves to name a few. When you purchase from Drinkwater Products, not only do you receive products of the highest quality, but you also receive lifetime customer care backed by our experienced team. Call us today at 1.800.515.7078 for more information. 
---
SPECIAL EVENT!

We are exhibiting at the NACE Central Area Conference and trade show: Corrosion Mitigation Advances in the Heart of Texas.
Come visit us at Booth # 101 - August 7 - 9, 2017   |   Austin, Texas   |   JW Marriott Austin.
For more information click here.
Check out our Booth!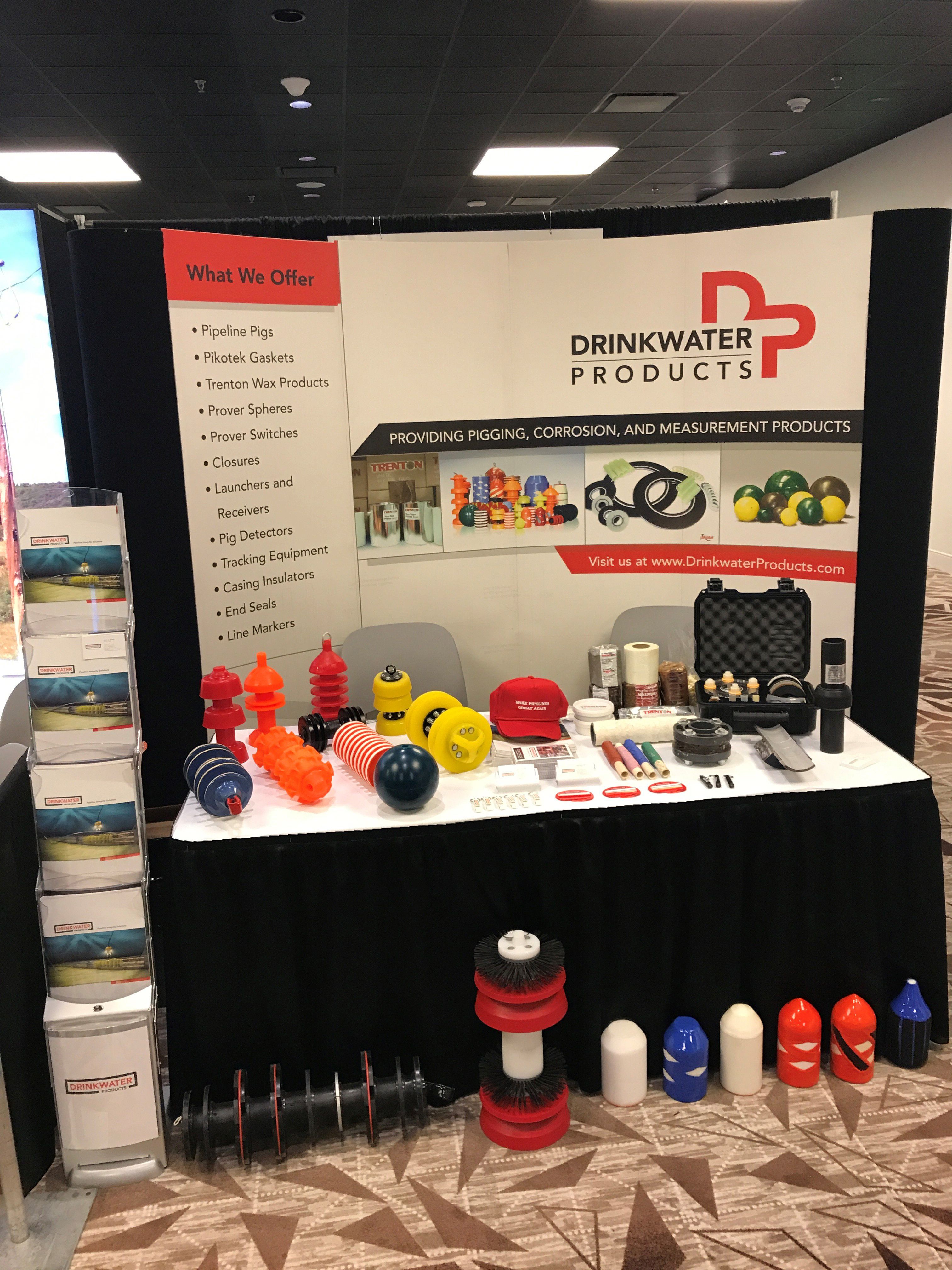 We have earned the reputation of being the number one source for maintenance products of pipelines because we fundamentally believe in helping our customers
build a maintenance program, not just purchase maintenance products. Here are some of our featured products