Custom Design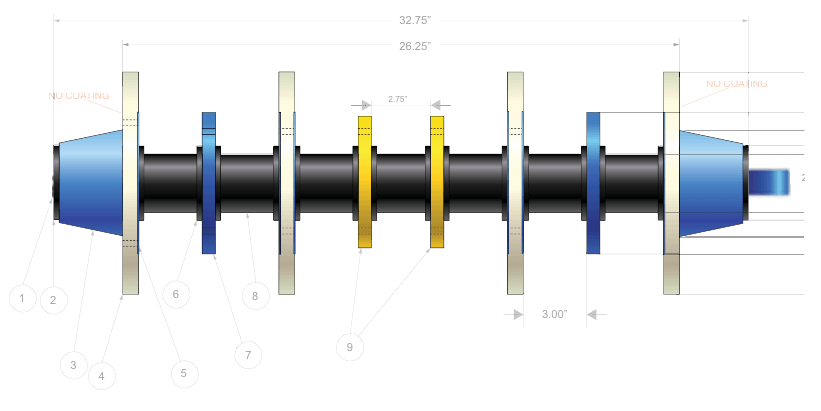 Drinkwater Products has the knowledge and expertise to design custom made pigs for a wide range of irregular piping scenarios. Whether it is modifying an existing pig or designing something brand new, we believe that attention to detail can make all the difference in having an effective pig run.
OPTIONS and DATA
Material Selection - Foam, Urethane, Neoprene, Nitrile, Chemical Resistant Urethane
Dual-Diameter and Multi-Diameter options available
Nose Options - Bullet Nose, Double Dish, Double .00" Nose, 10.50" Flat on both ends 6.70"
Cleaning Options - Steel Brushes, Plastic Brushes, Urethane Blades, Metal Studs, Silicon Carbide
Tracking Options - Electromagnetic Transmitters, Acoustic Pingers, Radioactive Isotopes, Magnets
Magnets can be used for picking up debris
Custom designed pigs take thought and planning. Having your pipeline specs available will give us the needed information to properly design pigs that will be effective and safe to run. Please call us to discuss your unique pigging needs.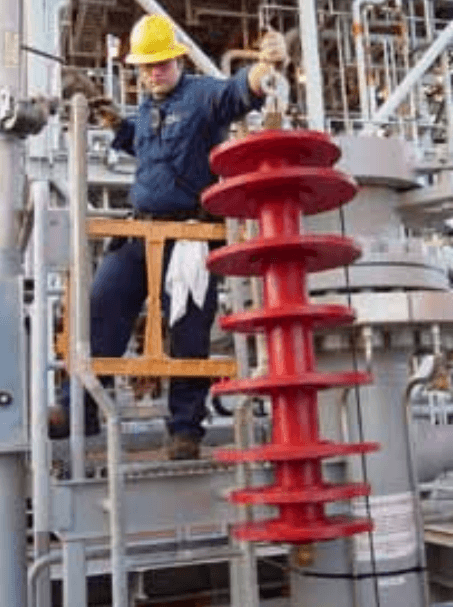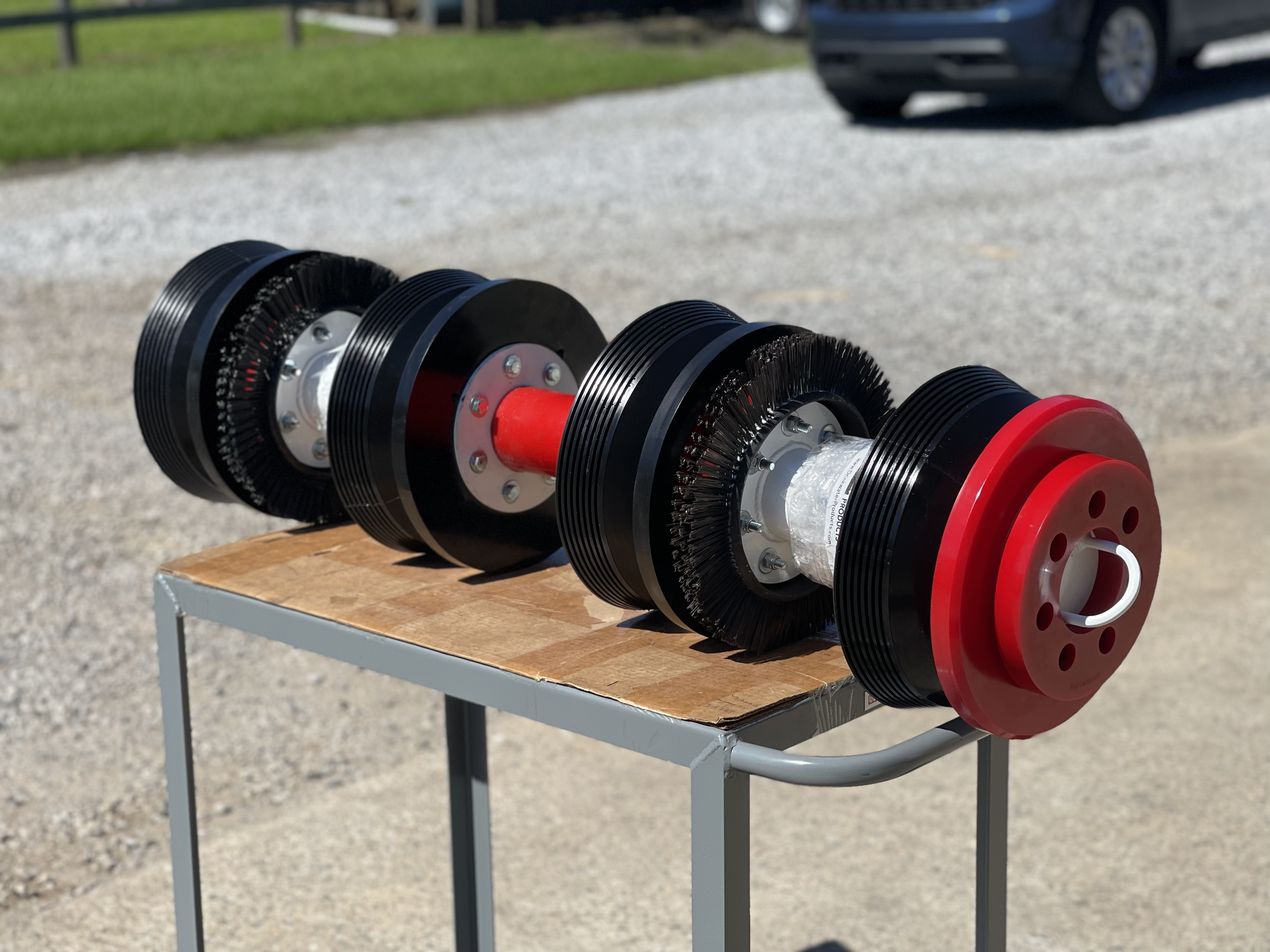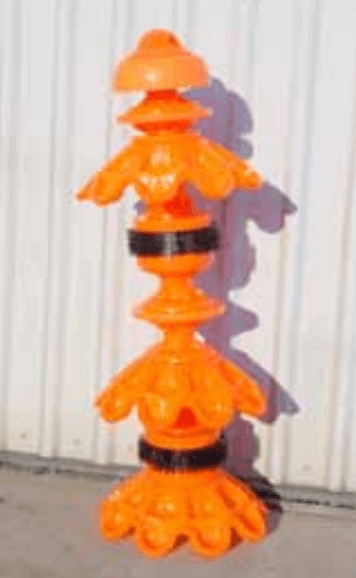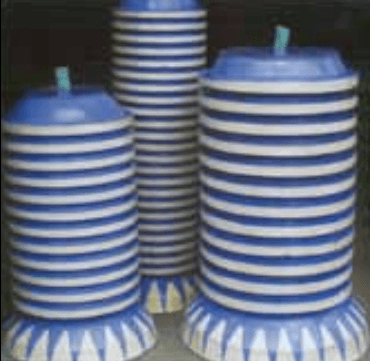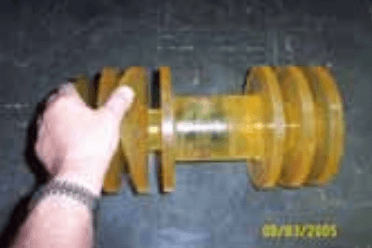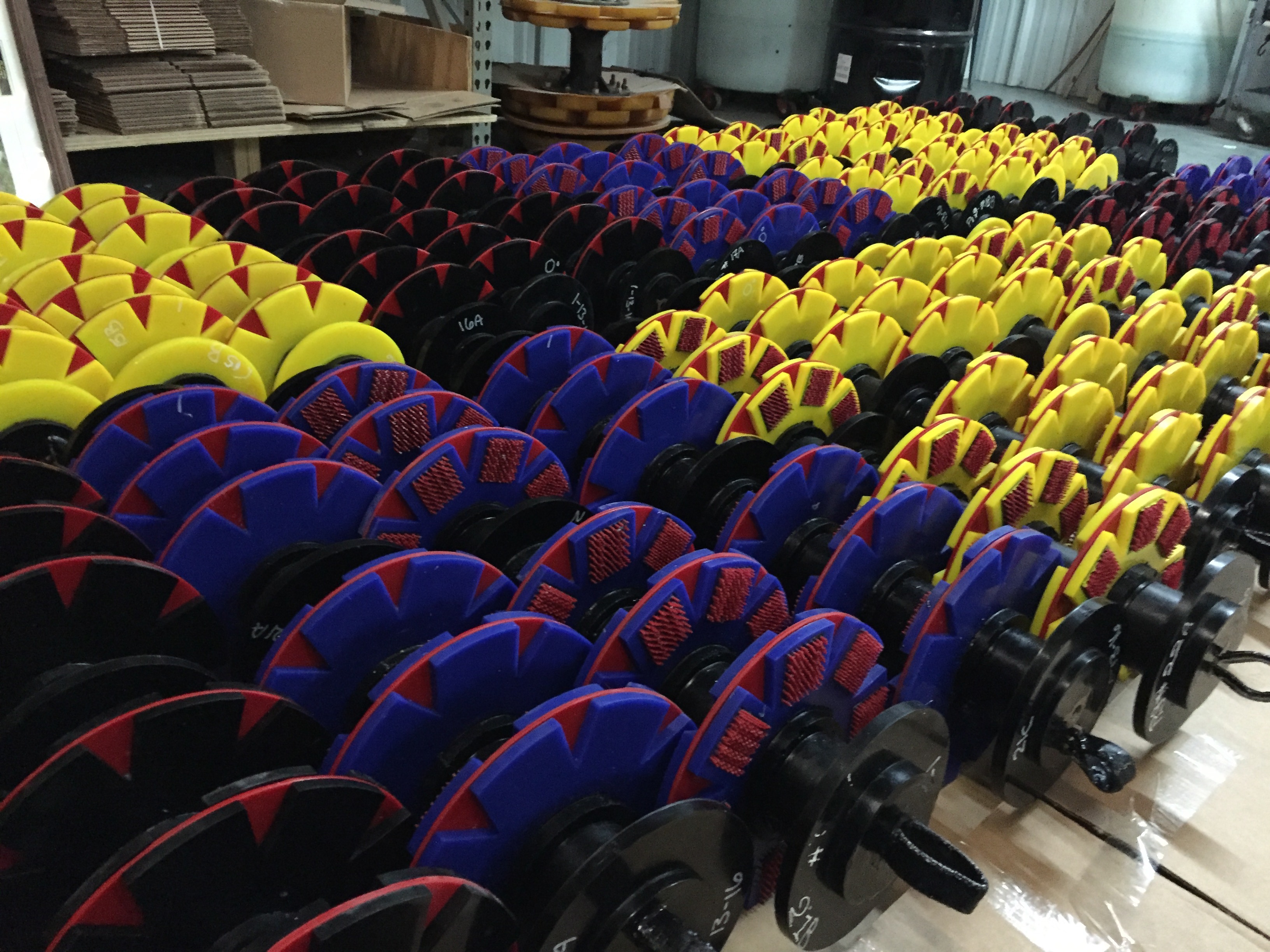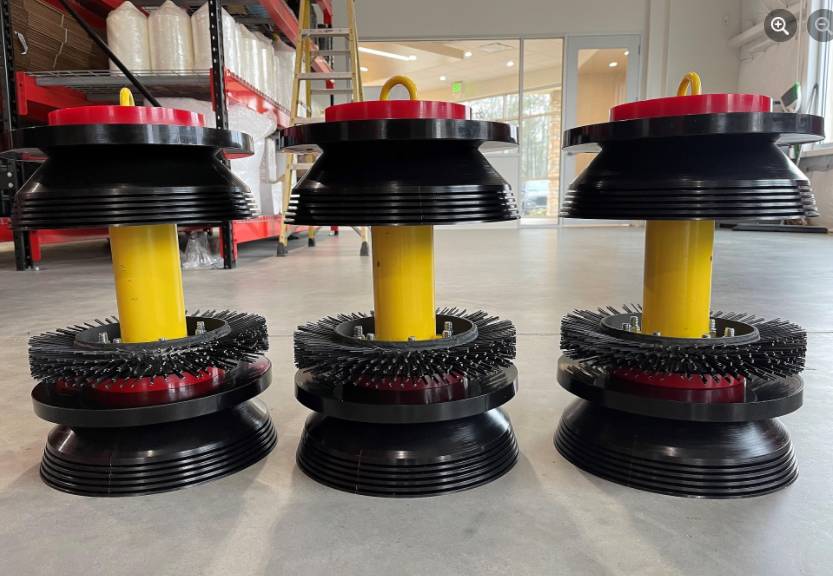 Our client asked if it would be a big deal for us to change the coloring on our pig bodies, so they could easily spot that these pigs go in a specific pipeline.
Not only do we have the ability to customize configurations, sizing, durometer, bolt hole circle patterns, but we can also manufacture your pigs with any color combination of bodies and/or urethane for whatever reason you have in mind.
Custom is our middle name! drinkwaterproducts.com