Custom Design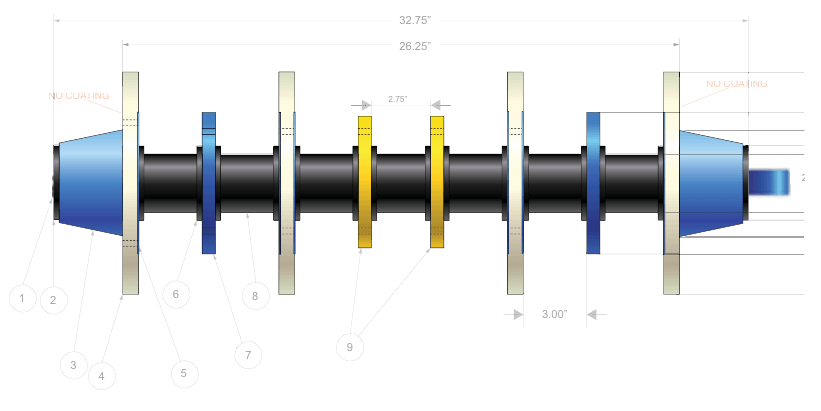 Drinkwater Products has the knowledge and expertise to design custom made pigs for a wide range of irregular piping scenarios. Whether it is modifying an existing pig or designing something brand new, we believe that attention to detail can make all the difference in having an effective pig run.
OPTIONS and DATA
Material Selection - Foam, Urethane, Neoprene, Nitrile, Chemical Resistant Urethane
Dual-Diameter and Multi-Diameter options available
Nose Options - Bullet Nose, Double Dish, Double .00" Nose, 10.50" Flat on both ends 6.70"
Cleaning Options - Steel Brushes, Plastic Brushes, Urethane Blades, Metal Studs, Silicon Carbide
Tracking Options - Electromagnetic Transmitters, Acoustic Pingers, Radioactive Isotopes, Magnets
Magnets can be used for picking up debris
Custom designed pigs take thought and planning. Having your pipeline specs available will give us the needed information to properly design pigs that will be effective and safe to run. Please call us to discuss your unique pigging needs.