Pig Tracking Services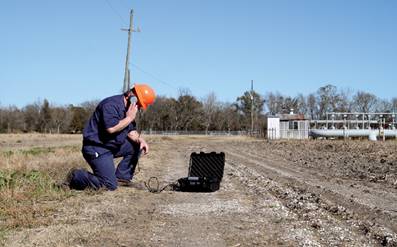 What is Pig Tracking?
Pig tracking involves monitoring the location of a pipeline pig within a pipeline. This allows pipeline operators to respond quickly to stuck pigs, which may pose an operational risk to the pipeline. 
Pig tracking can be done on most pig runs in almost any pipeline. It is most important to track your pigs, when there is a concern about a pig becoming stuck in the pipeline. Examples of this would be during commissioning of a newly constructed pipeline or when working on a line that has been infrequently or never pigged. 
How does it work?
Pig tracking is generally done by a team who will intercept the pig at predetermined Above Ground Markers (AGM) and report its passage. Before most runs, a signal emitting transmitter or magnet is placed inside the pig, which can be picked up above ground. The pig tracking teams will monitor the passage of the pig with receivers programmed to detect either the transmitter's frequency or the change in magnetic field. As another measure of ensuring passage, these teams will listen for the pig with a geophone (acoustic amplifier system), which can allow them to hear the pig from up to 2 miles away.
Pig Tracking Services from Drinkwater Products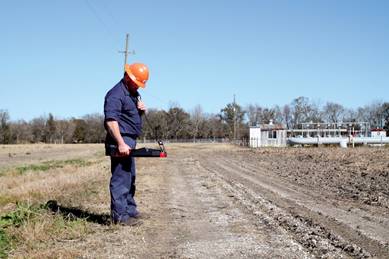 The process of pig tracking begins with site selection or a site survey and identifying above ground markers (AGMs).  
Our crew will monitor the pig's location throughout the run and provide updates on this progress to any necessary personnel.  
After the run is completed, we will offer a complete run report record with AGM locations, distance, pig speed and passage times. 
Our crews also have the necessary skills and experience to stake out future dig sites.
We package all of these services along with the tracking equipment into an all-inclusive package to make sure our customers have nothing to worry about besides launching and receiving the pig.
Speak to Drinkwater Products about our customizable or turnkey pig tracking service to meet your specific needs.