GPT Isolation Kits
GPT Isolation Kits are Made from Premium Engineering Materials
At Drinkwater Products, we're proud to be able to provide our customers with GPT isolation kits as part of our pipeline integrity solutions. For more than 30 years, we have been the go-to supplier for the most high-tech, high quality pipeline products, including pipeline cleaning, sealing, and protective solutions. Additionally, we provide unparalleled expertise and support in guiding our clients in selecting products that are most suited to their applications, whether it is for oil and gas, pipeline construction, water industry, chemical industry, or processing facilities. 
We're able to serve a great variety of industries thanks to manufacturers such as GPT Industries who provide consistently excellent products.
About GPT Isolation Kits 
GPT isolation kits are made from premium engineering materials that include a variety of sealing or isolation gaskets, and a variety of washers and sleeves. The components are available as standalone items or as part of a complete flange isolation kit (FIK).
The GPT isolation kit is designed to be used in conjunction with the GPT isolating gasket to provide complete electrical isolation in a flanged assembly. The kit consists of:
1 x full-length isolating sleeve
2 x isolating washers
2 x steel washers for each bolt in the flange assembly.
A GPT isolation kit provides a highly reliable solution to complete electrical isolation with the best  in class sealing technology. Get in touch with Drinkwater Products today to discuss how GPT isolation kits can benefit your systems. 
Other pages of Interest: Isolation Joints, Isolation Gaskets, Isolation gasket kits
Snippet - GPT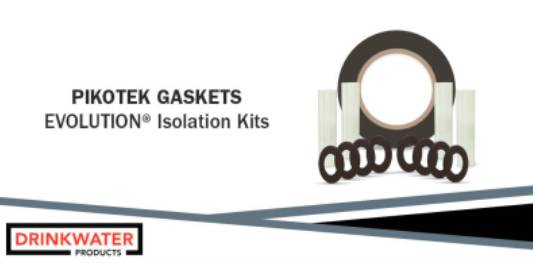 This innovative gasket is coated using a GPT proprietary material designed specifically for the oil and gas industry that is extremely abrasion and impact resistant.