Pigging Supplies
Quality Pigging Supplies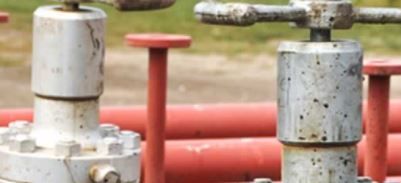 Drinkwater Products is the premier supplier of polyurethane and solid cast pipe pigs and pigging supplies for the pipeline industry. Clients in the manufacturing industries frequently consult us on the implementation of their pipeline pigging systems and supplies.
Drinkwater Pigging Supplies
The integrity of your pipelines can affect both your bottom line and the environment, which is why companies turn to Drinkwater Products for the best in pigging supplies for their needs. We pride ourselves on providing pigging products that will maintain the integrity of your pipelines while optimizing flow rates. 
Pipeline pigs are used to clean debris and scale out of pipes and help with product batching and separation. An aluminum plate attached to the middle or rear of a gauging pipeline pig is used to determine the actual diameter inside a pipeline.
Drinkwater Products' team of expert pigging solutions experts will work closely with your integrity management team to provide the technology, tools and expertise to deliver cost-effective pipeline pigging and sealing solutions to suit your needs, including:
batching
filming
dewatering
purging
preventing corrosion
decommissioning 
As a market leader in the pipeline pigging supplies industry, Drinkwater Products provides unmatched selection of everything you need for quality pipeline maintenance. As the leading source of top quality pipeline pigs and pigging solutions, Drinkwater is trusted by both our clients and other pigging companies to provide reliable assistance and guidance to their pipeline pigging needs. Trust our experienced pipeline pigging consultants to help you choose the right pig for the job. 
Get in touch with Drinkwater Products today to learn more about our pigging supplies and advice.