Pipeline Pigging Design
Solutions as unique as your individual needs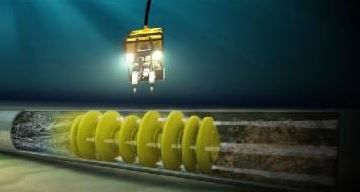 When it comes to pipeline engineering, Drinkwater Products treats every project based on its own unique requirement. Pipeline foam pigs are versatile cleaning devices used to clean, dry, batch and remove product from pipelines. Used in a multitude of applications, it is commonly utilized by petrochemical, chemical, cosmetic, and food and beverage manufacturers.
We implement 30+ years of experience into every pipeline pigging design that we create for you, our valued client.  Drinkwater Products has been delivering best-in-class pipeline specialty products for the oil and gas industry since it was established in Louisiana in 1987. As a market leader in the pipeline pigging industry, Drinkwater Products provides an unmatched selection of pipeline pigging products and can design everything you need for successful pipeline maintenance.
During the execution of your pipeline pigging design our engineers and design teams will carefully consider your requirements. They will use computer assisted design to create a product that delivers the most effective solution for your needs. This method provides us with the flexibility to change or adapt pipeline pigging design during the design phase.
Once our client is satisfied with the design, we will produce a prototype for test purposes before manufacturing and assembly.
Specialist pigging typically requires additional support from our team of highly skilled and experienced engineers and project managers. Our project teams can take full control of your pipeline pigging design project and we routinely design:
jetting pigs
gauge pigs
special requirement cleaning pigs
de-waxing pigs
special requirement cleaning pigs
dual-mode articulated pigs
low pressure isolation pigs
low flow pigs
high friction pigs
caliper pigs
welding pigs
If you have a special application, we can supply the pipeline foam pigs for your needs. If you can't find the length, diameter or special configurations required for your foam pigs, Drinkwater Products can design it for you. Our pipeline pigging design team is standing by right now to meet your requirements.