Pipeline Pigging Companies
Drinkwater Products:
One of the Leading Pipeline Pigging Companies in the United States
Drinkwater Products has been providing industry leading pipeline pigging services since 1987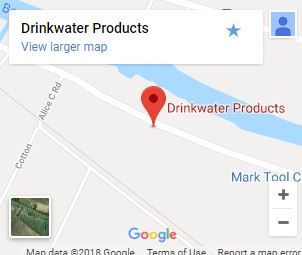 What makes Drinkwater Products one of the best pipeline pigging companies? With an unmatched range of pipeline pigging solutions and service to match, it is no secret that Drinkwater Products is your number one choice when it comes to finding the best pipeline pigging companies in the US.
The company's 4-point pledge to its clientele includes Service, Selection, Speed, and Solutions. We aim to excel at each of these key areas, to ensure you are satisfied that you have chosen Drinkwater Products from the many pipeline pigging companies you have considered.
SERVICE - Whenever you buy from Drinkwater Products, you receive products of the highest quality, backed by lifetime customer care from an experienced team.
SELECTION - Our selection of pipeline pigging products consists of pigs, parts and accessories from a variety of top manufacturers to provide the best options for your needs.
SPEED - When you need a pipeline pigging solution, we can get it to you as quickly as possible. If we need to source your uninventoried product, you can rely on our expert team to save you time and money.
SOLUTIONS - As your number one source of pipeline maintenance products, our reputation was built on our commitment to finding solutions that make a difference to our clients. 
In Partnership With Leading Manufacturers for Pipeline Pigging Companies
With years of pipeline pigging experience and an impeccable reputation, we have secured strong relationships with some of the biggest brands in the pipeline pigging industry.
GPT Pikotek gaskets: VCS · VCFS · PGE · Linebacker Gasets
As the largest US distributor of GPT Pikotek gaskets, Drinkwater Products is proud to expand its range of pipeline solutions to include the widest range of piping products. 
Trenton Wax Tape Products
Drinkwater Products offers a full range of Trenton Wax Tape System products, including a selection of primers, tapes and outer wraps that work together to protect your resources.
As the number one source of top quality pipeline pigs and pigging accessories, Drinkwater Products is trusted by both our clients as well as other pipeline pigging companies and manufacturers to provide reliable assistance and guidance. You can also trust us to help you choose the right pig for the job.
Popular Pages