Pipeline Pigs, Pikotek Gaskets, Argus Pig Valves and more

Pipeline pigs are critical in maintaining and optimizing the functionality and lifespan of your pipelines. The efficiency of your pipeline efforts will depend on selecting the correct pipeline pigs for the intended purpose. Every pipeline is different and it is therefore important to get the best information and the correct pipeline pigs and pipeline maintenance products from your number one source - Drinkwater Products.
Cost-Effective Pipeline Pigging Solutions
At Drinkwater Products, we supply quality and cost effective pipeline pigs, pig tracking equipment and other pig accessories. Drinkwater Products not only specializes in pipeline pigging, but we also offer a variety of corrosion and pipeline maintenance products from leading manufacturers including Pikotek gaskets (i.e. VCS kits & VCFS kits), Trenton wax tape and Argus pigging valves to name a few. When you purchase from Drinkwater Products, not only do you receive products of the highest quality, but you also receive lifetime customer care backed by our experienced team. Call us today at 1.800.515.7078 for more information.
---
SPECIAL EVENT!
July 25-27, 2016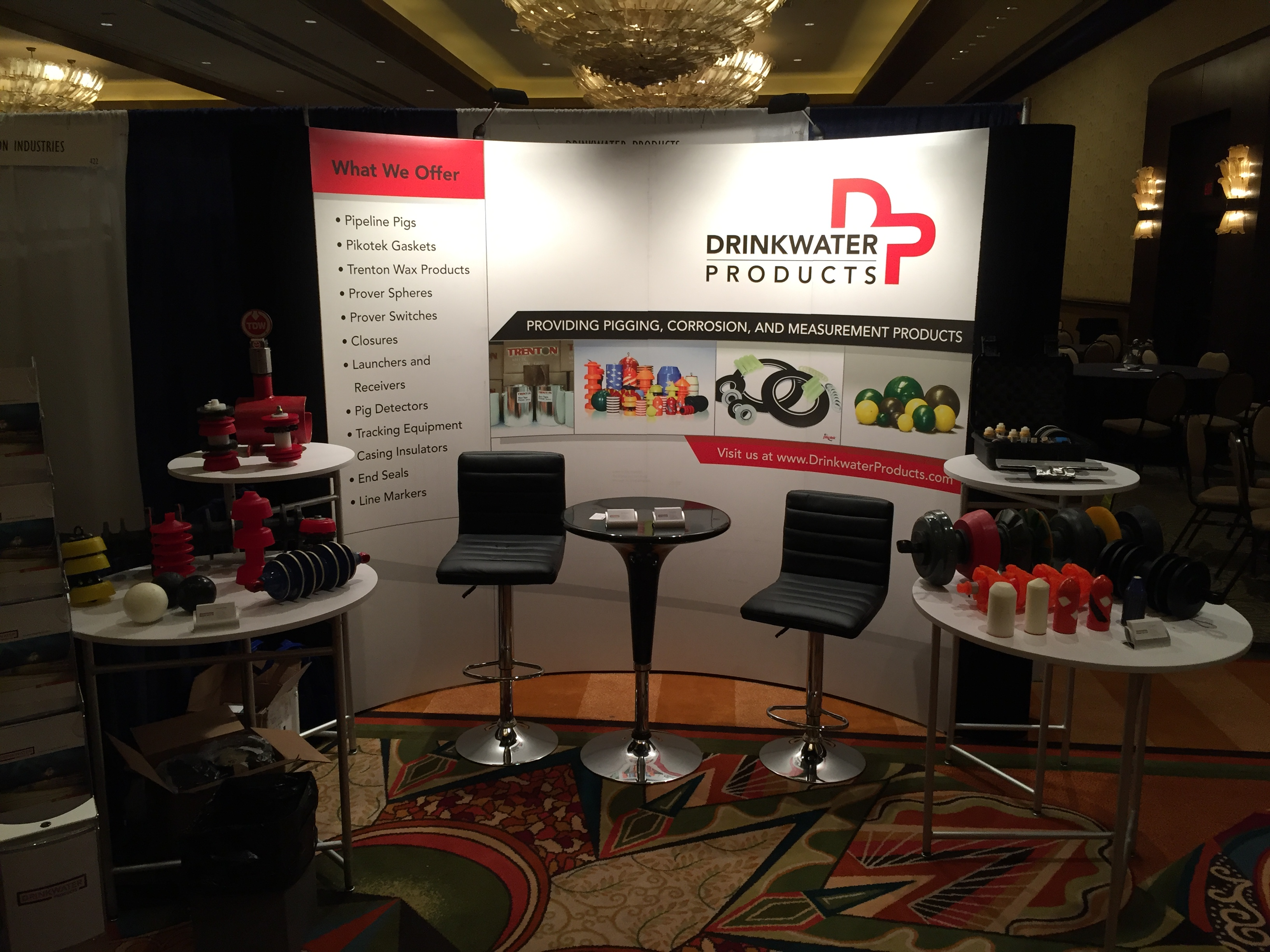 We will be exhibiting at this trade show next week in Houston. The Operating Conference format is focused round table discussion. Attendees learn smart practices and lessons learned from their peers with 22 concurrent facilitated sessions to choose from. Breakout sessions with presentations from subject matter experts open the conference following the keynote address. Make plans to visit the exhibit hall, which will include over 100 services and product service organizations showcasing the latest products and services available to the industry. Come out and visit us in booth 424!
Operating Conference & Exhibits
July 25-27, 2016
Houston, TX
Hilton Americas & George R. Brown Convention Center
We have earned the reputation of being the number one source for maintenance products of pipelines because we fundamentally believe in helping our customers
build a maintenance program, not just purchase maintenance products. Here are some of our featured products