---
SentryTM Closure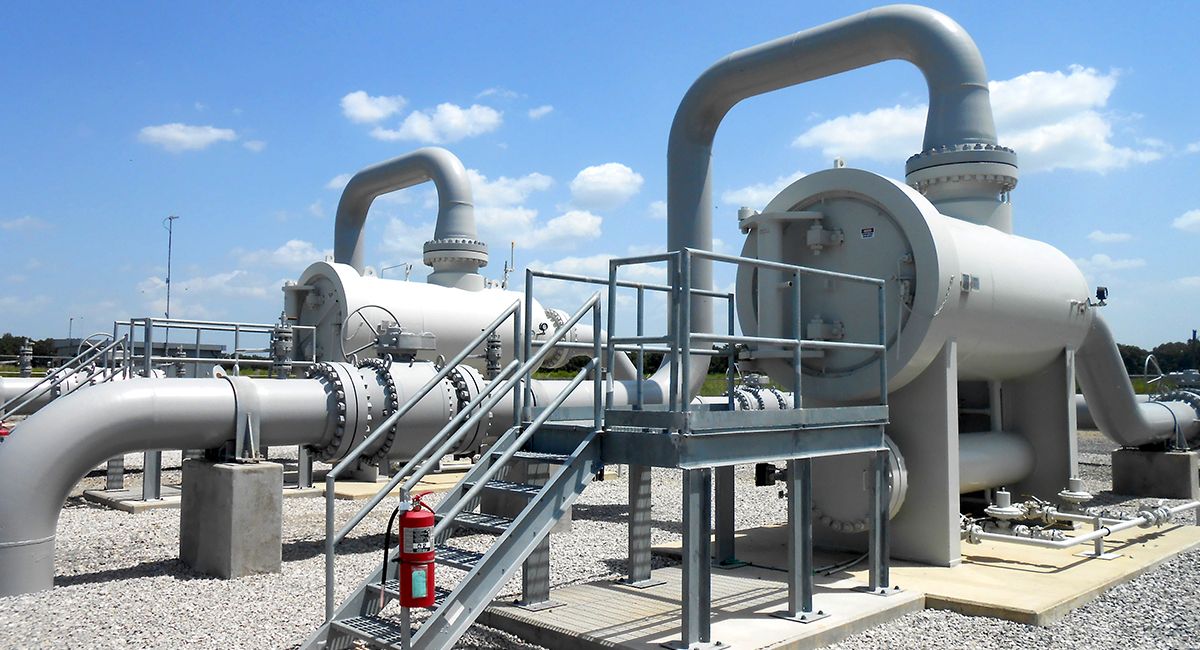 Our Sentry™ closures are available with the ASME 'U' stamp and can be supplied in compliance with most international design codes.
Description
Our Sentry™ closure design concept relies on a simple locking ring that slides within a groove machined into the outer flange or hub. When expanded to the closed position, the locking ring securely locks the door into position. This design methodology, which is proven within the oil and gas industry, provides distinct advantages of integral safety and avoids the reliance on external clamps with combined screw thread expanders. Heavy-duty components are used to actuate the locking ring and are designed to withstand the rigors of long term operation. Components are designed and arranged to ensure secure retention of all hinge hardware and simplified handling by fabricators.
Features/Benefits 
True quick opening- typically less than 90 seconds
Simple operation- no special tools required
PAV pressure warning device integral to closure operation
Fully compliant with ASME Boiler Pressure Vessel Code Section VIII Division 1
Compliant with all applicable pipeline design code
Fall-safe design
Horizontal or Vertical option 
To learn more, click here to view the Sentry™ Closure Video.
---
SentryTM II Closure
Count on a quicker and more effective seal at low pressures with our new Sentry II closure. Our Sentry closure not only provides speed of operation, but also the benefit of integral safety features that prevent unsafe operation
Description
The O-ring seal design utilized in the Sentry II closure provides reliable sealing performance, even in difficult low pressure applications. Unlike the lip seals utilized on other closures, O-rings are widely available in a variety of materials, making this closure better suited to low/high temperature applications or where chemical resistance is required. Coupled with the field-proven features and reliability of our Sentry line, the Sentry II delivers strong performance while lowering maintenance costs.
Features/Benefits
True quick opening; typically less than 90 seconds
Simple operation; no special tools required
PAV pressure warning device integral to closure operation
Fully compliant with ASME Boiler Pressure Vessel Code Section VIII Division 1
Compliant with all applicable pipeline design code
Fail-safe design
Horizontal or vertical option