Evolution Gaskets
Pikotek Brings a Revolutionary Concept in Flange Isolation with  the Evolution Gasket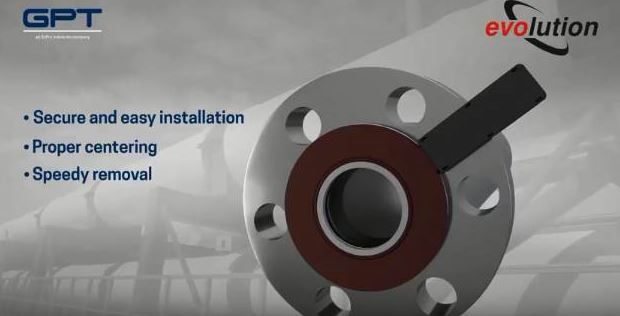 Pikotek recently introduced their all-new Evolution gasket for multiple applications, including: 
sealing of flanges that are prone to cavitation and vibration
eliminating flow-induced erosion and turbulence between ring-joint flanges
eliminating fluid trap corrosion between ring-joint flanges with aggressive hydrocarbon media, including CO2 and H2S
preventing galvanic corrosion between dissimilar metals
insulation of fire-safe flange in conjunction with cathodic protection
mating of mismatched raised-face flanges to ring joints
wellhead isolation from inter-connected flow lines
compression connections
pump connections
valve connections
and Christmas tree connections
The EVOLUTION gasket is a fully encapsulated isolation gasket. The patent is pending on this unique innovation. What sets Evolution apart is its thinner design, which enables for more diverse installation applications. Since the gasket is fully encapsulated, it can be hydro-tested and it can remain in the pipeline without losing any isolation properties.
EVOLUTION™ Isolation Gasket
The Future of Flange Isolation.
EVOLUTION™ is a patent pending product that is the first of its kind to be a fully encapsulated isolating gasket.
The Evolution gasket features a fully encapsulating coating made from GPT proprietary material specific to the oil and gas industry. This coating makes the gasket:
impact resistant
abrasion resistant
chemically resistant (CO2, CO, steam and H2S)
The Evolution isolation gasket has undergone stringent fire testing in a range of pressure classes and sizes and has been proven to offer a significantly higher operating temperature over GRE products. 
Unlike GRE gaskets that have some vulnerabilities, there is no permeation or chemical attack with the Evolution isolation gasket. GRE gaskets often fail under harsh conditions, resulting in emissions, hydrolysis, thermal attack, blowout or chemical attack.
No other isolating gasket offers a higher pressure rating than the Evolution isolation gasket.
Made from three millimetres thick stainless steel, it has a thin profile which ensures easy, accurate installation. The proprietary coating offer high dielectric strength.
The Iconel 718 C-ring has passed the 3rd Edition API 6FB fire test in multiple classes and sizes and has been shown to offer the highest pressure rating of all isolating gaskets.
The impermeable PTFE ID seal and the encapsulated carrier do not need to be replaced after hydro-testing.
The Evolution isolation gasket features a handle that helps enable accurate alignment during the installation process, and carries identification and traceability.
Drinkwater Products is a proud stockist of the cutting-edge Pikotek Evolution gasket and a wide range of other Pikotek products.