Additional Products
Drinkwater Products offers any of the chemical sticks below to meet your specific requirements.
Soap sticks in general are designed to foam the water in the tubing, therefore lightening the fluid column and allowing the formation of pressure to unload the fluid from the well.
Portable holiday detectors are designed for various pipeline, plant, and other surface applications where the inspection surface remains stationary and the detector is moved over the inspection surface. High voltage detectors are used for thicker surface coatings, such as those used on pipelines and other industrial applications. low voltage, wet sponge detectors are used for thin film applications.
Electrodes are used to transfer voltage from the holiday detector to a surface. Various designs are available to meet type and size requirements.
In-plant detectors are similar in design to the portable detectors. The key difference being, the inspection surface moves past the stationary detectors.
Drinkwater Products offers customized linemarkers and test stations to meet your specific requirements.
| | | | | |
| --- | --- | --- | --- | --- |
| | | | | |
| LineMRKR | QuickSnap Linemarker | Test Stations/Vent Heads | Phantom Splice/Test Station | Flatliner Linemarker |
Foreman Night Caps are made of lightweight metal, so they generally can be installed by one person without assistance. A few turns of a single bolt forces disc plates together pressing a rubber gasket against pipe walls as a barrier to unwanted items. Night Caps, however, are not pressure-holding devices.
Field tested by major companies and practical pipeliners, Foreman Night Caps have been proven both durable and long-lasting. The rubber used on the Night Caps can withstand a temperature range from -40° to 260 °F. These Night Caps can also be vented when desirable.
Foreman Night Caps outperform inefficient caps, sacks, sheet iron plates and canvas covers, and are reusable indefinitely. Replacement parts such as gaskets and other components are available.
Foreman Night Caps are available in 1 1/2 to 48 inch sizes and guard against water, mud, rocks, skids, bottles, cans and other accumulation found in pipelines.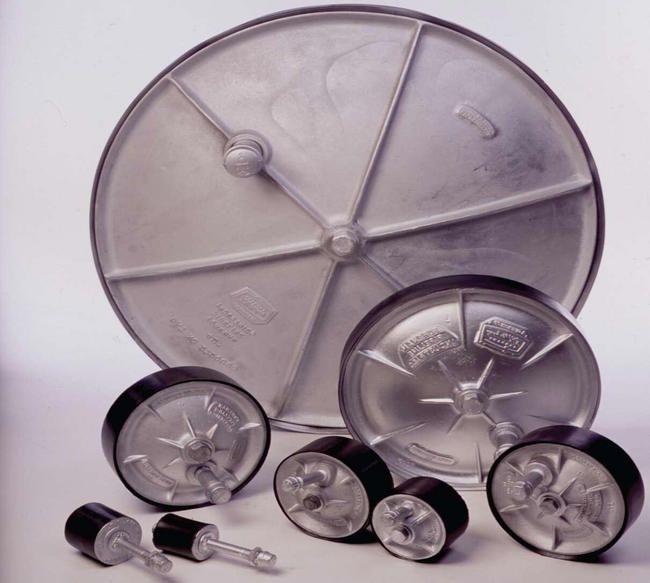 Drinkwater Products can provide a variety of probe rods and accessories to help you find those pipelines underground.

Copyright MAXXmarketing GmbH
JoomShopping Download & Support